Information about battery disposal
In connection with the supply of equipment containing batteries or accumulators, we are obliged to inform you in accordance with the Battery Ordinance.

Batteries may not be disposed of with household rubbish. You are legally obliged to return used batteries as end users. You can return batteries free of charge after use at or near the point of sale (for example, in municipal collection points or in shops) or return them by post to us. The return address can be found in the imprint.

Batteries that contain harmful substances are marked with the symbol of a crossed-out wheelie bin.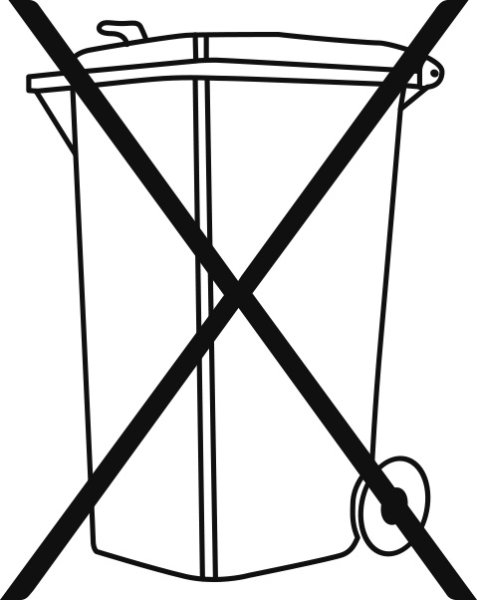 Near the wheelie bin symbol is the chemical name of the pollutant:
"CD" stands for cadmium, "Pb" for = lead and "Hg" for mercury.

The company POL-Planet GmbH & Co. KG., is led with the authority of the Federal Environment Agency for the BattG under the registration number: 21008040.


---

Legal notice on the disposal of used equipment

According to European legislation, it is forbidden to dispose of electrical and electronic equipment in the household waste. The goods of scotex.de, the charger and the batteries are not in the household waste. Therefore, please dispose of the devices via an electronic waste collection point at your municipality. This is the only way to ensure environmentally sound disposal.

Please also note the separate instructions for the battery regulation!

The company POL-Planet GmbH & Co. KG. is registered with the Foundation EAR for the brand SCOTEX under the WEEE-Reg.-Nr. DE73522922